After completing a live NLP Practitioner or NLP Foundation online, students are allowed entry into this advanced program. In this program. You will master highly advanced and effective NLP based positive psychology skills. We are unique in our immersion approach to go into deeper change work of root cause issues, designing your own custom patterns, and using NLP based personality profiling (MBTI ©), and Emotional Intelligence (EQi2.) 
This program can be taken stand-alone if you previously trained with Global NLP Training or another reputable school.
This is NOT a webinar or what we refer to as a "talking head" stuck inside an apartment. We are building a state of the art online learning platform, with quality footage and teachings. We will offer many extras which our live training does not even have as we (as well as our former students) will keep adding bonus content throughout the summer. 
The reason we opted for an on-demand and self-paced learning system is because it is the best format for online learning. Not only does this allow for experiential exercises, practice, home experiments and self-guided positive interventions, it is scientifically proven and widely understood that live seminars lasting longer than 50 minutes do not offer the best, healthiest, experiential & immersive training experience. As a company we want our certificates to have value and offer the most optimised learning experience. In addition, 8 hours of optional live zoom sessions will be conducted weekly to allow for direct contact and personal interaction with the trainer.
The regular tuition fee for this class will be deducted from your final live training payment. In the event you decide to do a live training with us in the future in Amsterdam, Bali, Los Angeles or Miami.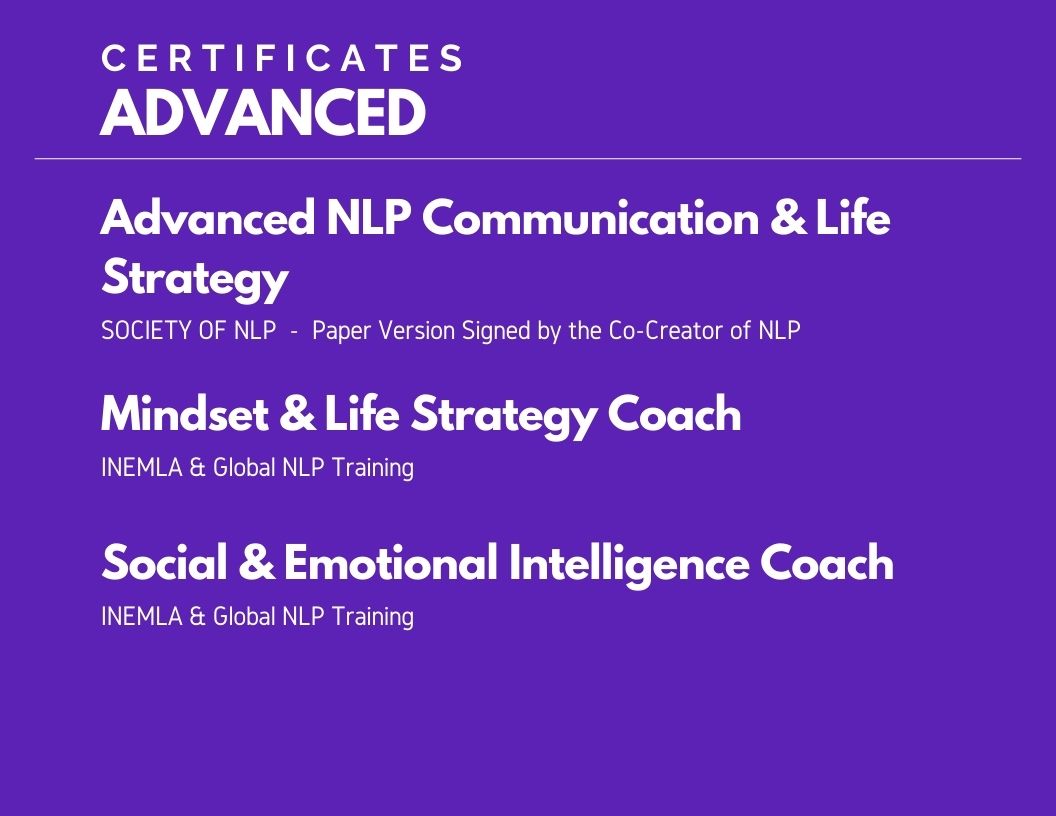 Advanced Training
Prerequisites: Foundation or NLP Practitioner
This course contains 100% new information, and builds on top of your already existing skill set learned in NLP Practitioner. In addition, this advanced course teaches you the most powerful NLP techniques to become a highly skilled and effective life coach or apply NLP in any area of your personal and professional world.
WHAT WILL YOU LEARN?
NLP timeline application & coaching
Easily identify the structure behind extraordinary skill, and the ability to teach it to others
Dealing with inner conflict, mediation, and conflict resolution
Discovering and eliminating root cause problems
NLP and coaching techniques for limiting and negative beliefs
Easily identifying what drives people's behaviors and decisions
Day-by-Day Course Description Level 2
Day-by-Day Course Description Level 1 & 2
WHAT HAPPENS IF I TAKE THE LIVE TRAINING TOO?
The regular tuition fee of this training will be deducted from your final live training course tuition payment.
You will get a free upgrade to the Premium version of this product if you register now for one of our classes by submitting a deposit.
We can reduce your amount of class days from 8 or 9 days to 2.5 (or with our training company the equivalent of 25 hours.)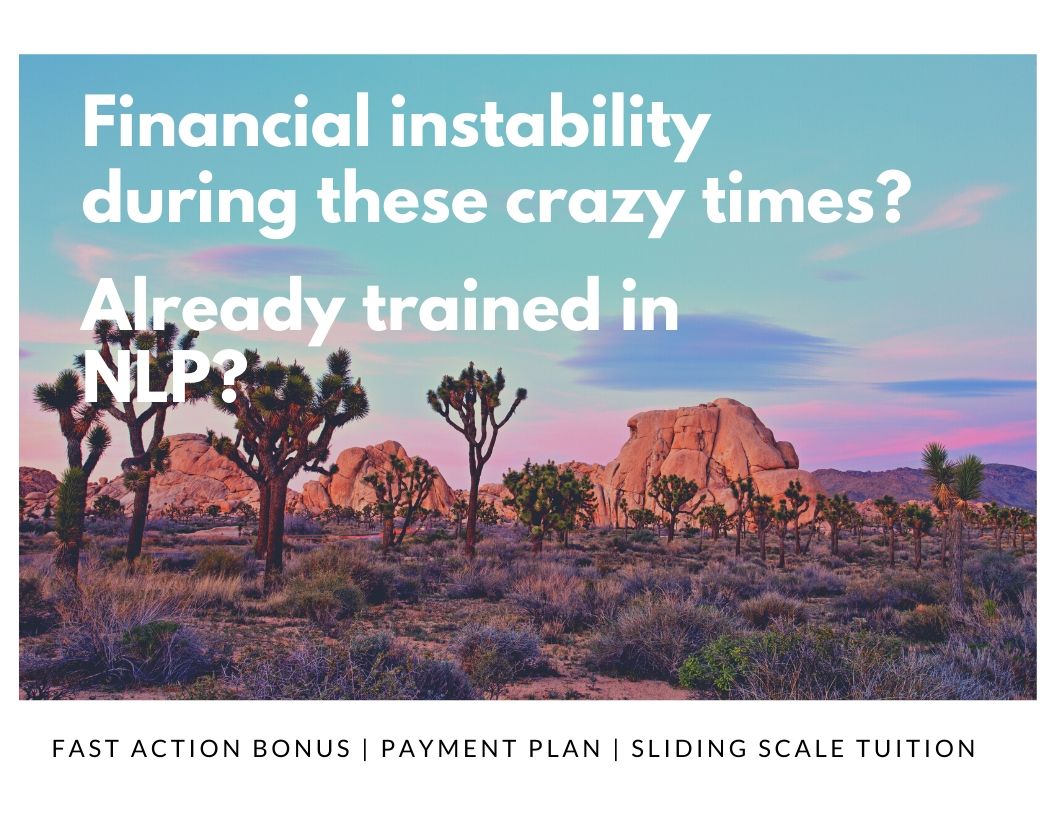 Online NLP Training
Temporarily we have different fast action bonuses available for:
People who have essential jobs during COVID-19.
People who experienced a financial set-back during COVID-19.
Former students of Global NLP Training or other reputable companies.
Contact us & give us a little information about yourself:
Whatsapp: +1 ‪(310) 570-2891‬
Email: [email protected]
WHAT HAPPENS IF I TAKE LEVEL 1 TOO?
If you take Level 1 & 2 combined you will have a significant cost saving.
The basic level 1 or 2 package is $897, unless you qualify for a reduced rate or even free tuition. Especially, if you have already done your NLP training before.
This NLP Foundation training is unique:
Includes positive psychology training.
Functions as top quality study resource with an internationally sought after trainer who teaches in exclusive groups only.
Comes with experiential exercises, experiments and positive interventions you have never done in your original training.
The basic package fee for the combination of Level 1 & Level 2 is $1199.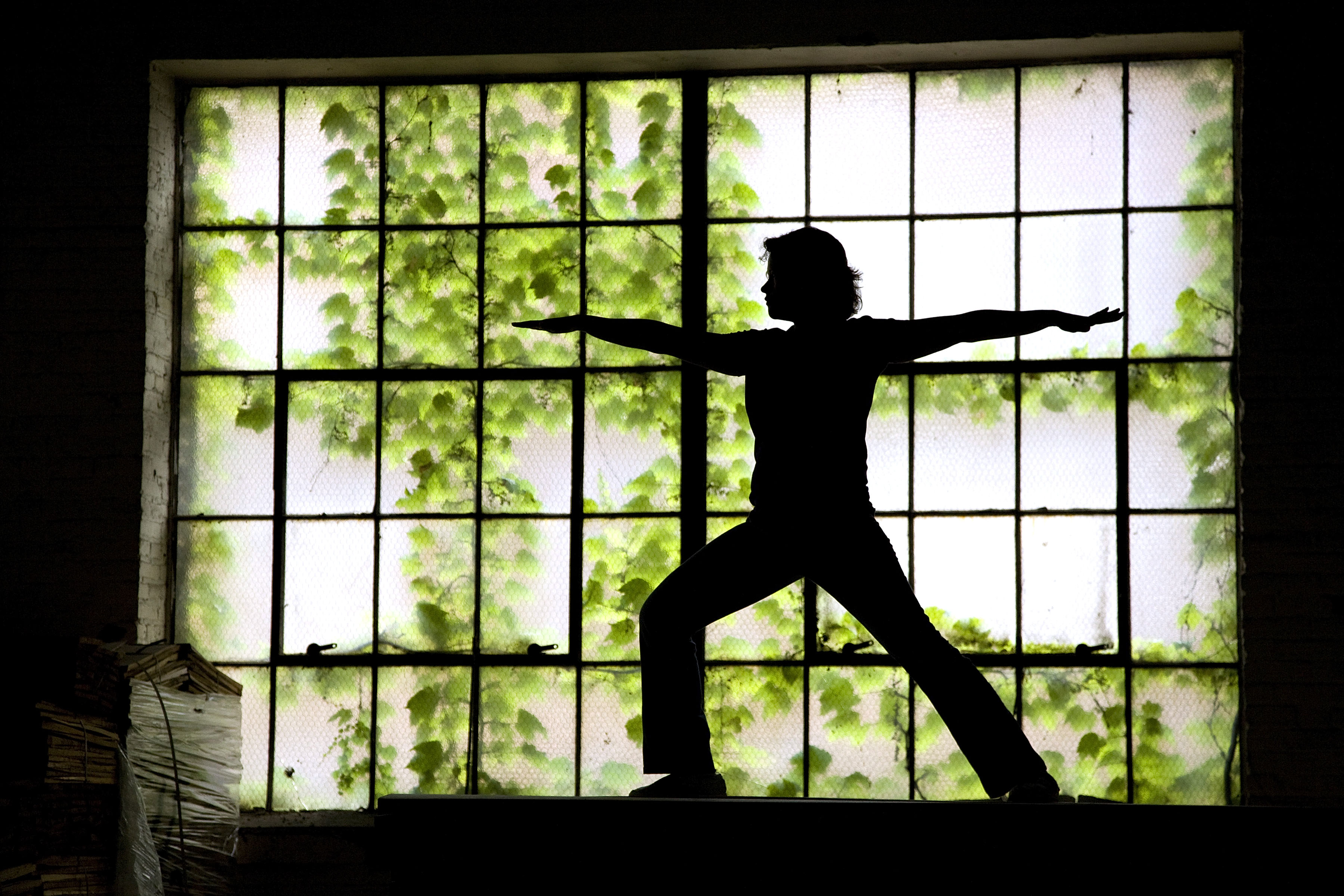 QUALITY AND REPUTATION MATTER
Since its inception, Global NLP has strived to be a leader in our field. We are only affiliated with certifying bodies who hold the highest of standards. We are recognized as a vocational school in the EU, which requires us to adhere to standards no other company in our industry are held to. This also allows us to be a tax-exempt organization; a savings that also benefits our students! We believe our commitment to excellence is passed directly on to you. We know this, because our students tell us, and are happy to tell you, too!